Empowering Marginalised Grassroots Citizens And Challenging Inequality
We work by empowering and building the capacity of grassroots communities to express voice and exercise agency in demanding democratic and social accountability from duty bearers and public office holders. We achieve social inclusion through dynamic grassroots community organising, social mobilization, movement building, long-term partnerships with grassroots networks and proactive engagement with government agencies and duty bearers.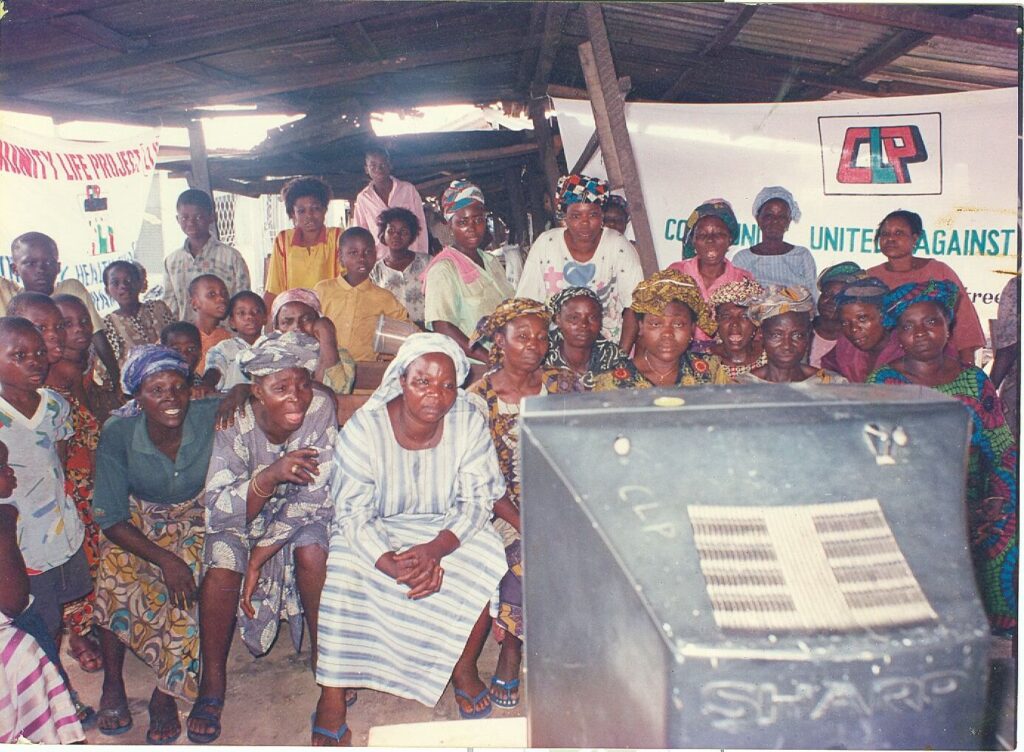 Members of Vegetable Sellers Association, Isolo, Lagos State, watching an educative video on HIV-AIDS prevention.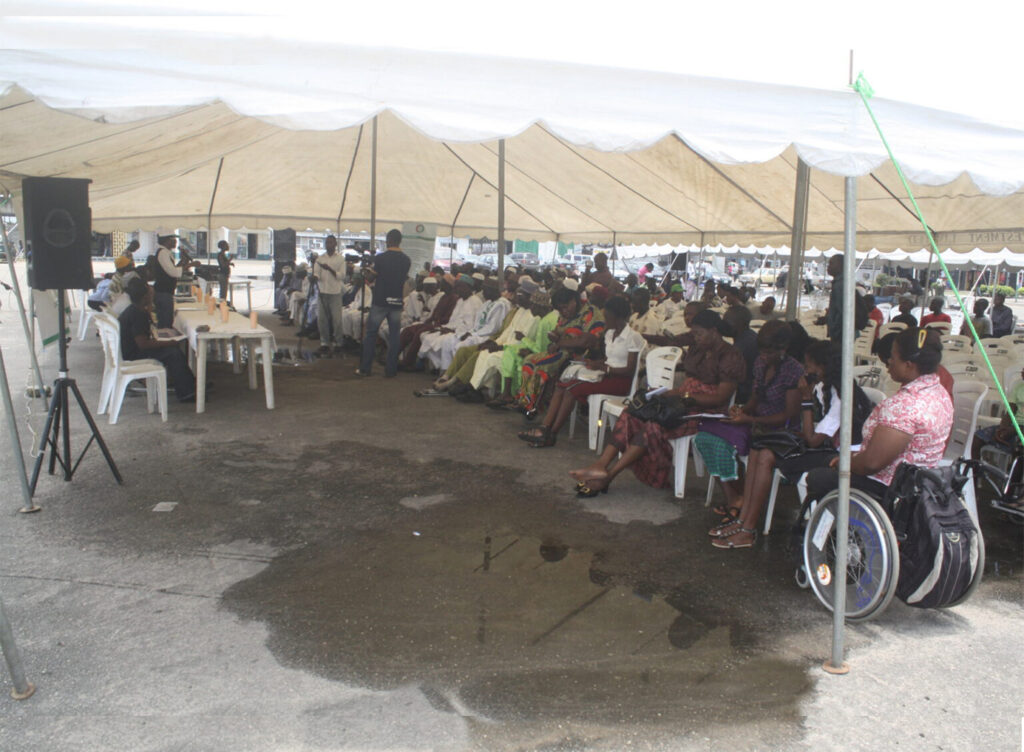 Persons with Disabilities (PWDs) rally for inclusion in the 2011 Elections.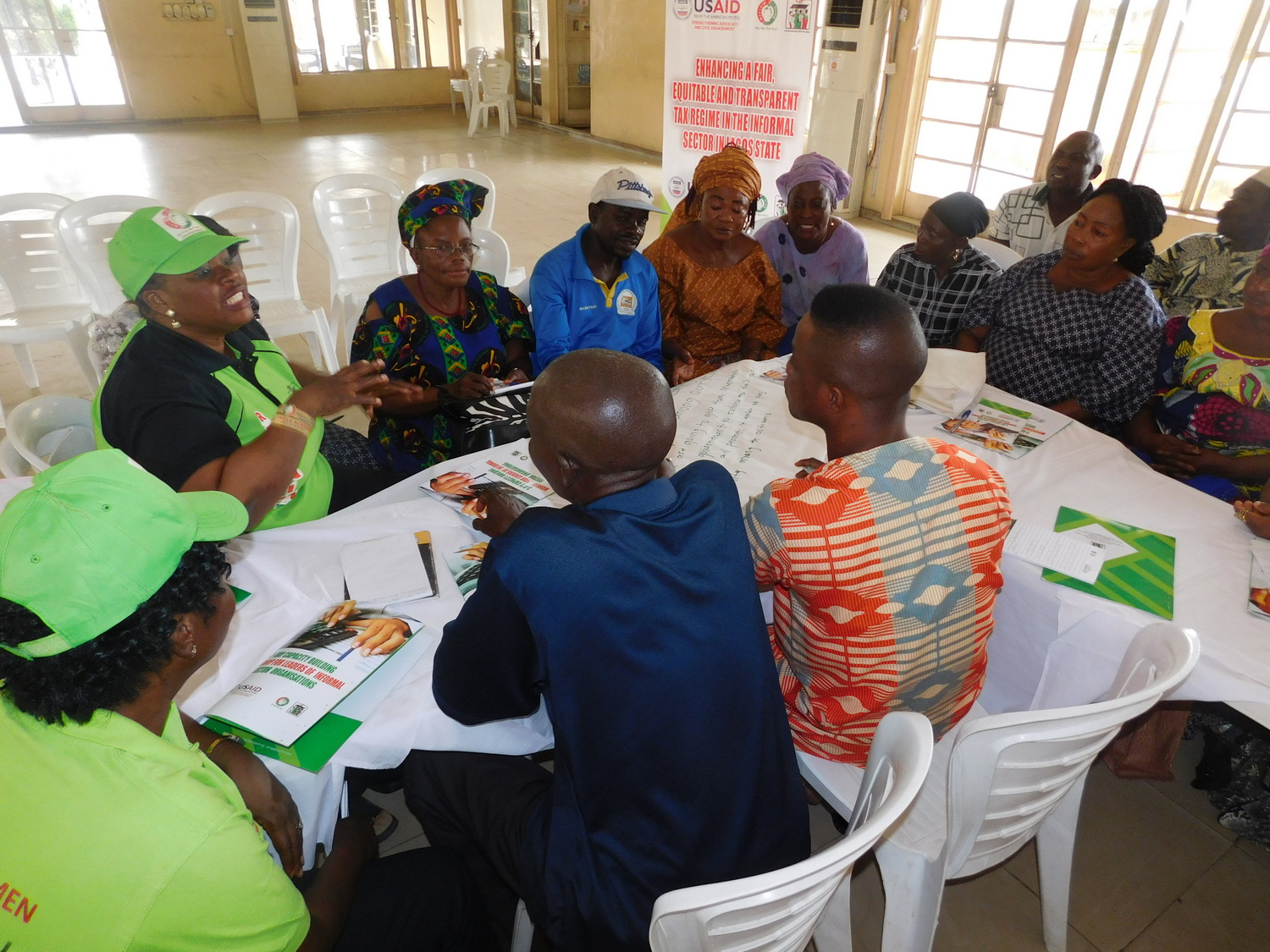 Artisan Group in Isolo discussing how to engage the local governement on equatable taxation.
Governance
We work to promote inclusion and grassroots participation in local governance through participatory budgeting, civic education and civic engagement in promoting electoral integrity, transparency and democratic accountability. We also work to increase the participation of women and persons with disabilities in politics and governance.
Digital Inclusion
We work to create opportunities that enable grassroots citizens, especially women, young people and persons with disabilities, to tap into the power of technology; and drive innovation in the adaptation and use of digital solutions tailored to meet the needs of grassroots citizens ensuring that no one is left behind in the digital economy.
Sustainable Community Development
We work to redress inequality between rural communities and cities, and within communities and cities, in terms of quality of life, access to wealth, material and financial resources, services and amenities, prioritising the interest of the most vulnerable members.
On Wednesday, January 17, 2019, CLP hosted 159 Religious Leaders across the country to discuss the role of Religious Leaders in the 2019 Elections. The
Read More »
The Informal Sector in Lagos State constitutes one of the most dynamic sectors with a huge potential for significantly improving the economic growth of Lagos.
Read More »
  Nigeria has one of the highest out-of-school children in the world – 10.5 million. Pervading corruption, infrastructural failure and lack of community participation in
Read More »