As a build up to the upcoming election in 2019, women from Ekiti and Osun states gathered to look for better ways to ensure effective inclusion and participation of women into political offices. The two-Day learning workshop which took place at the John Paul II Pastoral Centre, Ado Ekiti from March 20-21, 2018 consisted of intensive panel discussions addressing low inclusion of women in politics, strategies to build consensus among Women leaders regardless of their different political parties and affiliations and ways to overcome the lukewarm attitude of grassroots women towards politics.
The first panel discussion was on the ways to approach the 2019 Elections to get more women into political offices (both political party leadership positions and public offices): the women started this discussion by identifying that there is a little quota of political representation for women especially in Ekiti and Osun States, for three consecutive years there has been no woman-member in the Osun State House of Assembly, while in Ekiti State the number of women in the State House of Assembly reduced from 4 to 2. With more women registered as voters than men (53:47 in Osun), "Our vision is to start from the ward congresses and fight our way up. We are going to use our bigger number to get more positions and get a bigger voice in pushing more women for elective positions", says Mrs Omowunmi Otunla, PDP women leader, Osun state. "If we don't fight for ourselves, nobody will come to our cause. If we know what we want, we should face it squarely. We need to stand up for our right." Ms. Romoke Edu, Deputy State Chair, Labour Party, Osun State. According to Hon. Owolabi-Akerele Titilayo, PDP Member, Ekiti State House of Assembly, "a lot of women who go into politics are already accomplished in other fields of endeavour". Collaborating her position, Mrs. Otunla noted "We need to push for more positions and show that we can do it better. We have the time. We have the acumen. We are not clappers or singers. We need to sensitise our women that we are the light of the world. We only need to change the psyche of our womenfolk and use our bigger number to advance our interest", Otunla explains.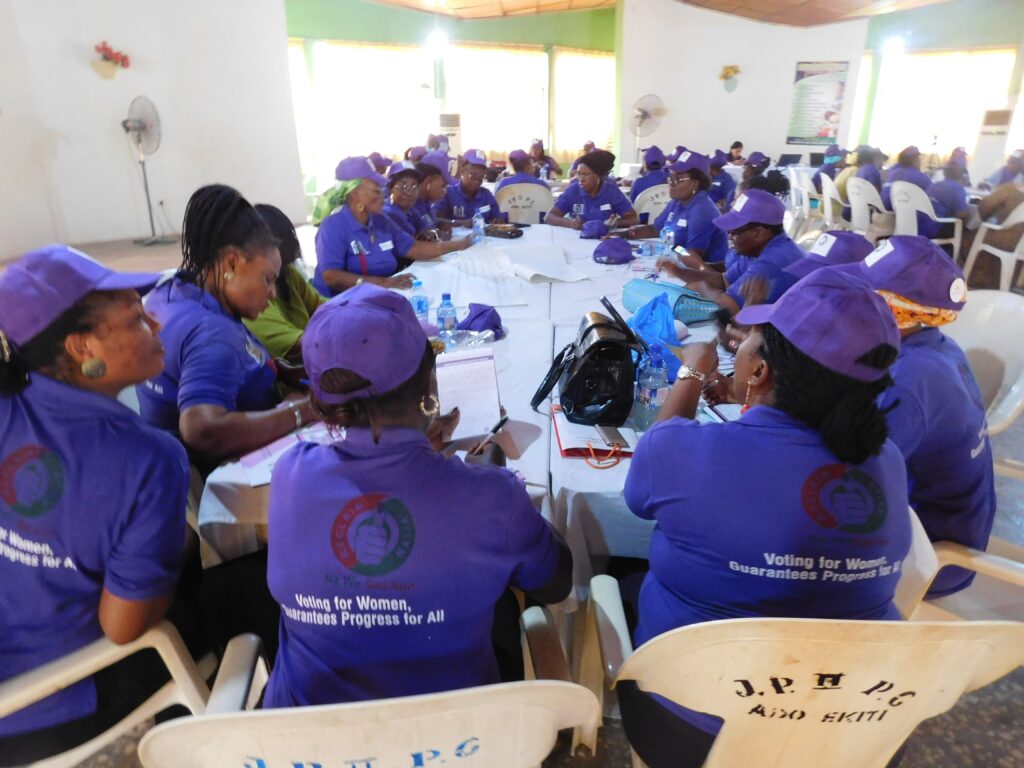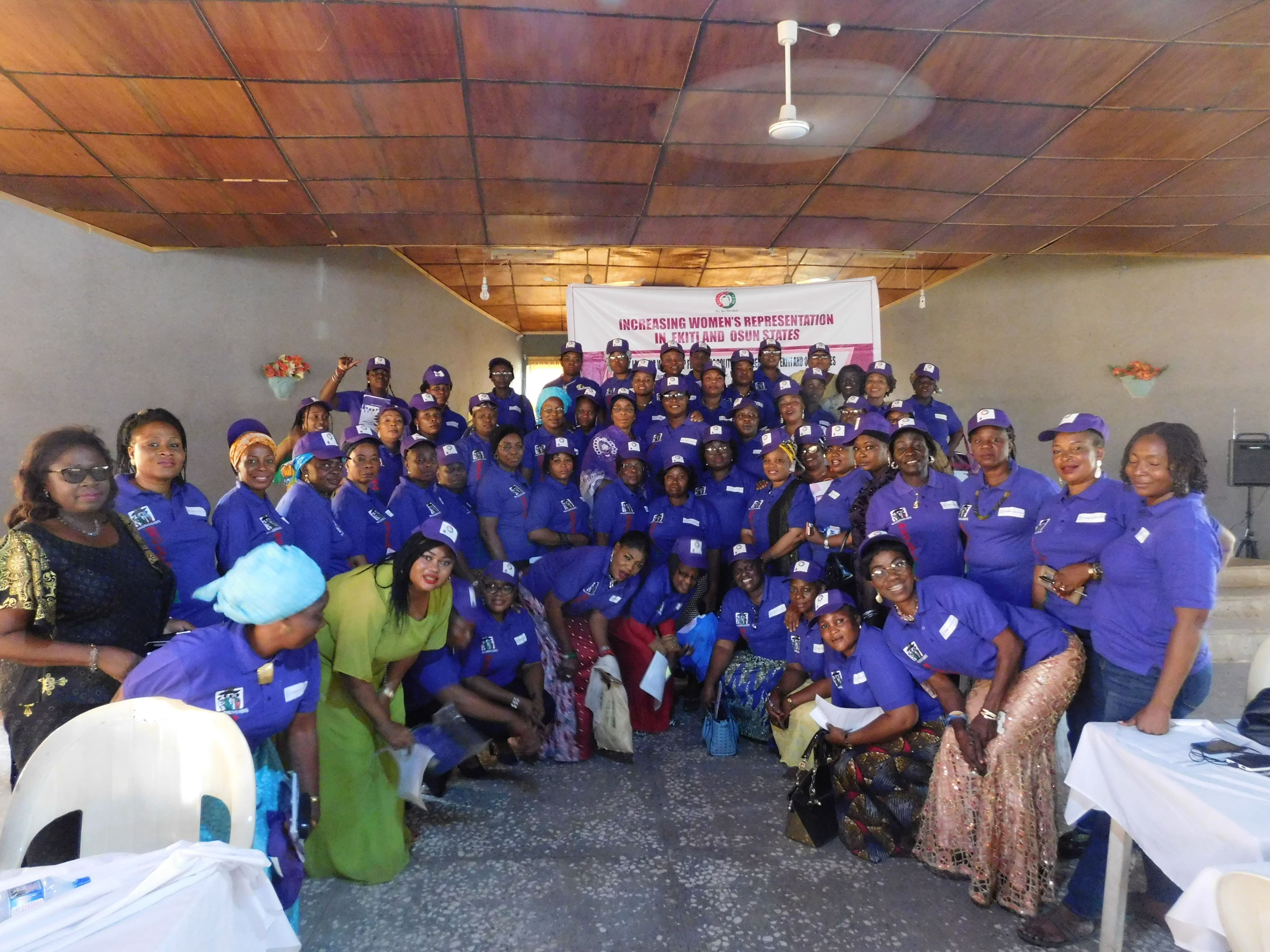 The second panel discussion, which focused on building consensus among Grassroots Women Politicians across Political Party lines on Women's Issues, began with identifying key issues that affect women. Issues identified include societal bias/marginalization, lack of synergy among women, low formal and informal education for the girl child, violence against women, less provision for women in the Nigerian Constitution, Party Constitutions and inheritance/widowhood issues.
On how to build consensus; discussants noted the need for a proper synergy among women concerning political issues regardless of their party and states, creation of a non-partisan platform (or if need be revitalization of the Women in Politics forum that only operates at the National level), mentorship programme by already established politicians for up-coming politicians and young ladies to grow their political consciousness, constant and consistent capacity building for women politicians, inclusive dialogue between elite women politicians and grassroots women community leaders, adequate sensitisation and orientation on women's issues, mentoring by experienced political office holders, establishing rural empowerment schemes that will help to quicken economic freedom for the women, holding Town hall meetings, where female political office holders give account of their stewardship, showing appreciation and support for other women, Building women caucus at the grass root with a view to break cultural, religious, and socio-political barriers and utilizing the right media tools to advance women's issues.
"We have the brain, we have the pedigree, we should ensure we mentor others. If a woman is up there, she should sponsor other women as councilors, LG chairman, or legislators either at the state or national level", says Mrs. Olubunmi Omowunmi Ogunlola, 2015 APC contestant to the Ekiti State House of Assembly. "Let's try and be involved in the issues of women around our locality and not restrict ourselves to our high walls. Let's speak out on women issues. We appear to be too complacent unlike women in South Africa and Rwanda that have been to war. Until we learn to say no, we'll be dancing around a motionless path", she says.