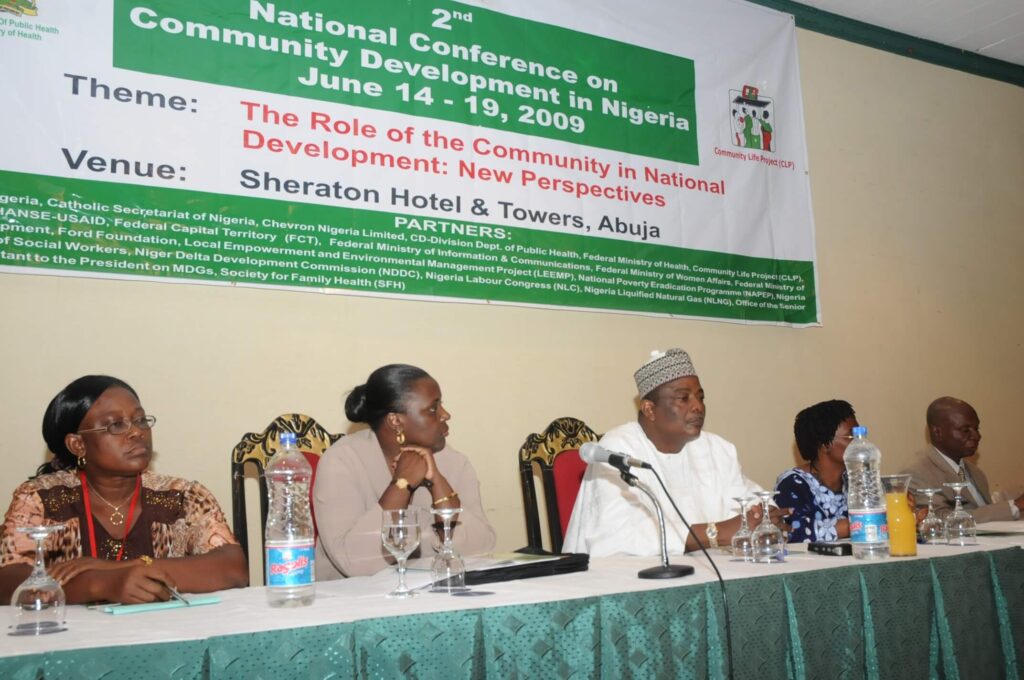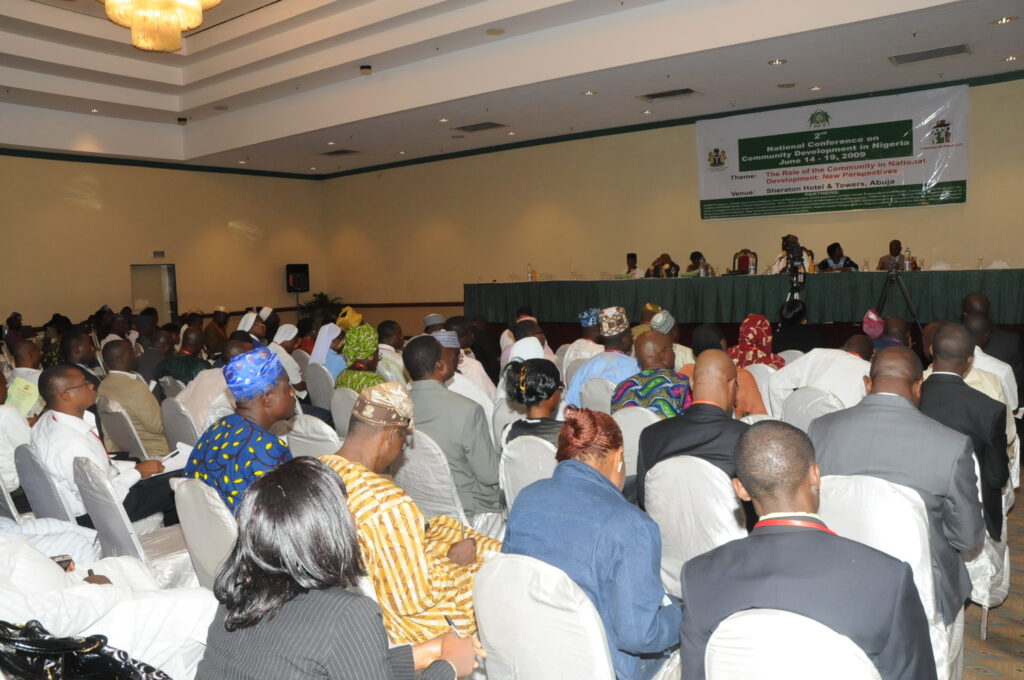 In 2007, CLP initiated the National Conference on Community Development to reposition community development in Nigeria. The Conference brings together Stakeholders and Community Development (CD) practitioners from both the Private and Public Sectors, to share experiences and to update their knowledge and learn new skills to work efficiently and effectively with the people.
The Conference offers CD practitioners the opportunity to explore internal resources and national social capital in achieving its development goals, promoting community ownership, cost-effectiveness and sustainability of development programmes and investments in Nigeria.
The 1st Conference focused on Repositioning Community Development as an Effective Tool for Achieving the Millennium Development Goals. It touched on several themes including the Community in the fight against AIDS, Malaria and Tuberculosis, Community Development, Poverty Reduction and Pro-Poor Services, Gender Issues in Community Development, Environmental Sustainability, Food Security and Community Development, Community Relations and Partnership Building, Community Development and the Quest for Universal Basic Education and Community Centred Approaches to Maternal and Child Health Promotion.

You can download the Conference Report here!

The 2nd Conference had the theme "The Role of the Community in National Development: New Perspectives". One of the focal points of the Conference was to build a consensus around a coordinated approach to planning and implementing Community Development programmes in Nigeria.

To download the Conference Report and Communique, click here!

The 3rd Conference focused on Popular Participation in Promoting Transparency and Democratic Accountability in Nigeria. Apart from setting the agenda for grassroots and communities engaged in the demand for effective service delivery and public accountability, it was decisive in canvassing for the removal of the Community Development Department at the Federal level from the Ministry of Health.