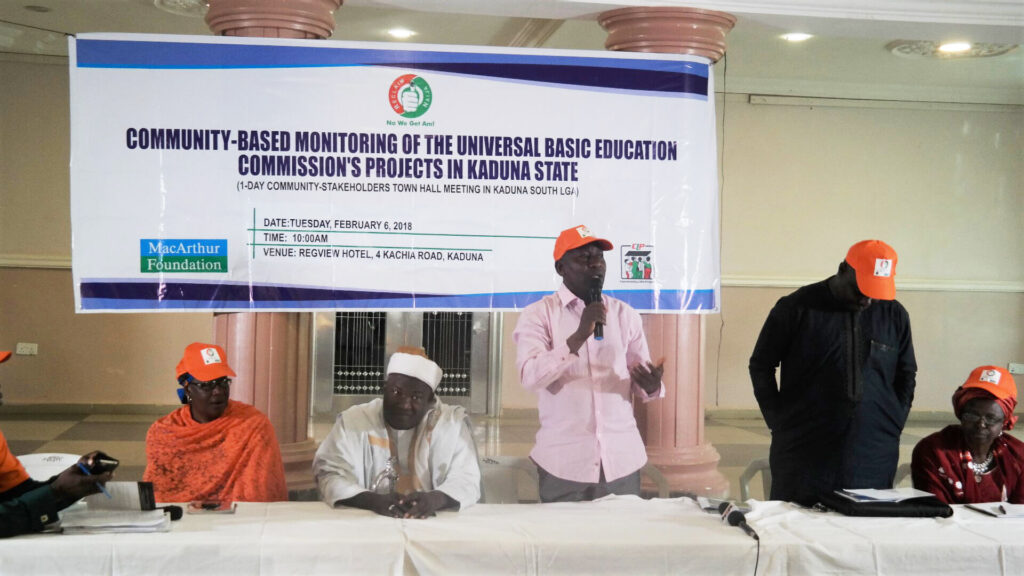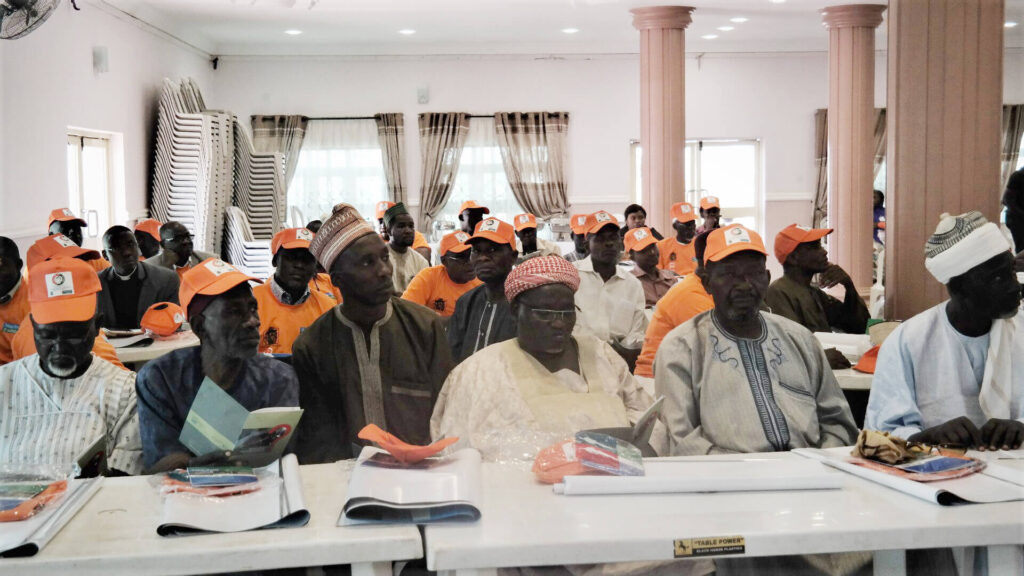 All over the world, communities play an active role in decisions that affect local schools; especially when it has to do with school infrastructure and the quality of teachers and teaching aids. They want to know how monies earmarked for school projects are spent; to discuss what type of infrastructure the local school needs to create an enabling environment for their children and wards; if their children and wards are performing poorly, they want to know the cause and see how they can quickly resolve the problem.
At a Town Hall Meeting organised by Community Life Project (CLP) in Kaduna South Local Government, Community Leaders met with representatives of the State Universal Basic Education Board (SUBEB) to learn more about the on-going projects and the status of such projects. Participants noted that the development of several projects had since stalled after laying of the foundation and wanted to know from officials the cause of such delays. Participants also wanted to know why projects earmarked in the 2013 – 2014 SUBEB Action Plan had not been implemented or were just being implemented.
The Deputy Director, Physical Project Monitoring (SUBEB), Mr. Jonathan Joseph, in responding, noted that funds for projects in the 2014 Action Plan, were released late in 2018. He also noted that some of the projects have stalled as a result of non-availability of building materials. In fact, he stated that only one company, based in Minna, Niger State, was producing baked bricks that are the preferred building materials and that for some time, the company had not been able to produce due to the breakdown of the machines. The solution is to liaise with the Contractors to change the material specifications without change in the cost of completing the projects.
In its opening remarks, the Representative of the SUBEB Chairman, noted that education is the responsibility of all stakeholders, and urged participants to put to maximum use any knowledge gained in helping Government to track and monitor UBE-funded projects.
Similar Workshops were held in Ikara and Sanga Local Governments also.
We have trained 1,756 members of the School-Based Management Committee on monitoring and reporting on the status of awarded projects in their communities. Our volunteers and community leaders monitored projects worth N679,669,923.70 ($1.8m)