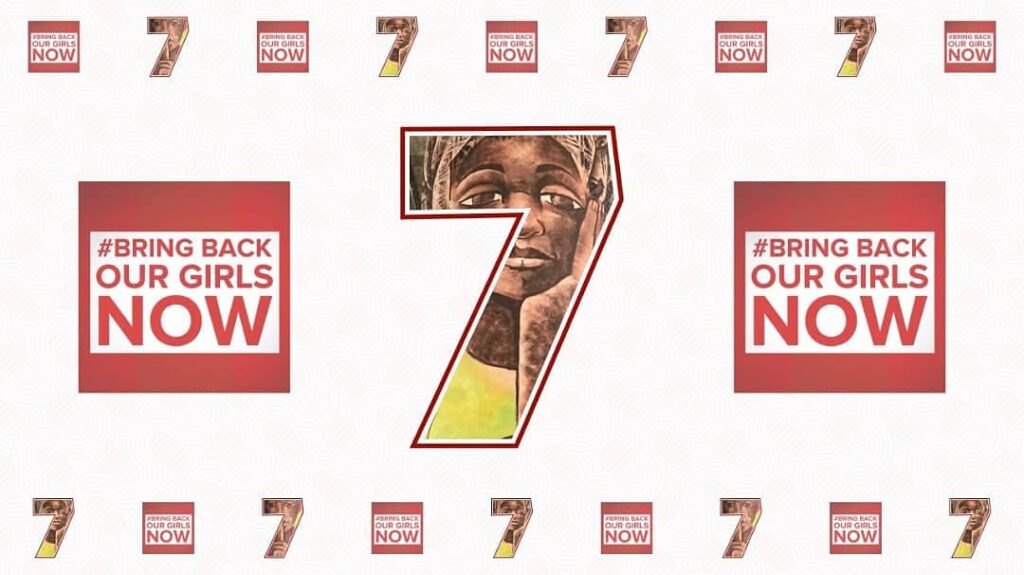 We daily pray for the safety of our lives and the lives of our loved ones. Losing loved ones in their youth to death is traumatic, to say the least. We don't pray for such to happen to us and we don't wish it for anyone. It is something we don't want to imagine, talk less of living through the pain of such occurrence. It is more traumatic to have our loved ones kidnapped and taken to unknown places by gunmen.
Imagine your daughter, sister, was sent to school to study but she was kidnapped by an armed group. You don't know where she is, you can't speak with her, you don't know her condition; you don't know what she might be going through or what her abductors might be doing to her. All you have to do is wait helplessly and endlessly hoping one day she will be released and be back home.
While you daily pray and hope she regains freedom, you hear or read news of what the kidnappers do to the girls in their captivity – they torture, starve and rape them. They are subjected to sexual abuses, forced labour, and forced marriages.
Despite promises and reassurances, the government you trusted and authorities charged to rescue her seem to be doing nothing to help. They leave you to your fate. You're helpless! You have the constant worry of the unknown. Will you be able to sleep, eat, or even think straight? Will your mind be at peace? Imagine the effect on your health – physically and mentally. We believe it is hard to imagine and we pray we don't experience that but it happens, some people are presently suffering such fate. The parents of Chibok schoolgirls, their brothers, sisters, relatives and members of the Chibok community.
It's been seven years since Boko Haram kidnapped 276 girls from Government Secondary School in Chibok community of Borno State. 57 of them escaped while a total of 107 were found and released following negotiations with the armed group by the Nigerian government. 112 of them are still missing. Their parents, relatives and members of the community have been waiting helplessly, desperately and endlessly for their return. It was recently reported that twenty (20) parents of the girls have died while many others are now living with terminal ailments caused by trauma of the protracted wait for the return of their children. They are heartbroken and traumatised by terrifying news and thoughts of what their children could be passing through in the hands of the kidnappers.
Put yourself in their place, imagine how they feel – their pain, emotional torture, overwhelming grief and anxiety they are battling due to the disappearance of their children. Imagine the kidnapped girls were your loved ones. It is not enough to imagine what they are passing through in the den of the kidnappers and praying that you and your loved ones don't suffer such fate; we should join the #BBOG movement in calling for the rescue of the girls by the federal government.
Seven years is too long for the girls to be abducted and kept in the den of the kidnappers. As long as they remain in captivity, we are all in captivity; and when one is not safe, all are not safe.